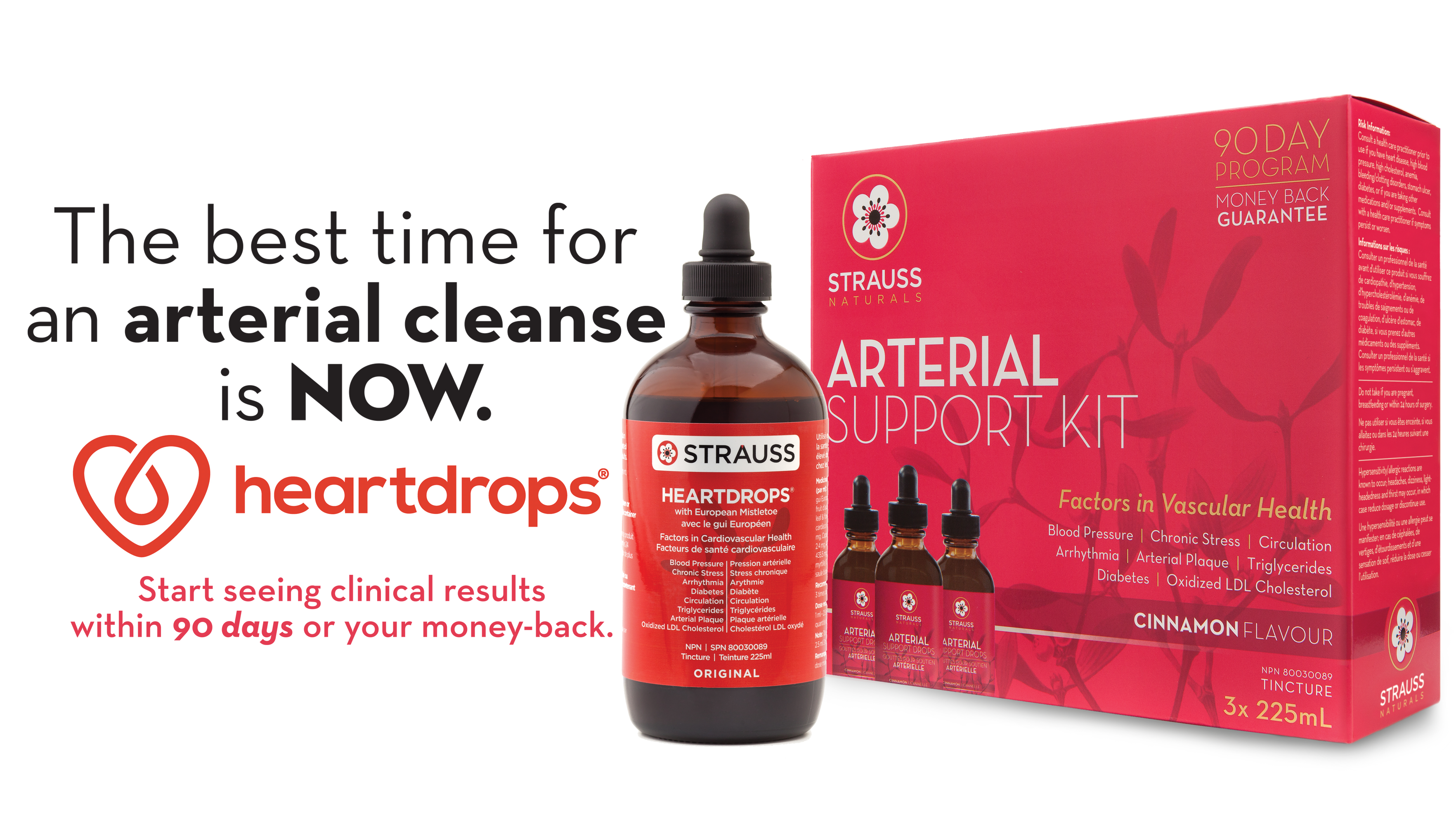 Get results or your money back!
Select at least one of the following tests and take it at the beginning of your Test Phase and then again at the end of 90 days. When you see the positive results, continue taking the full daily dose until you achieve your health goal. 
Note: Some individuals continue to take Strauss Heartdrops daily for maintenance or prevention even after achieving their goal.
Select at least one of the following tests:*
CLINICAL TESTS
LV Ejection Fraction (Echocardiogram)
Coronary Calcium Score (Heart Scan) Note: Radiation Risk
Carotid Artery Scan (Ultrasound)
BLOOD TESTS‡
PLAC® Test (Lp-PLA2)
PULs Cardiac Test™
Myeloperoxidase (MPO)
‡Blood tests available at LifeLabs (Can)LabCorp, Cleveland HeartLab, Genova Diagnostics, True Health Diagnostics (US)
How to qualify for a full 90 day refund direct from the manufacturer: Mail copies of your medical exams | lab reports from both before and after the 90 day trial period. These consecutive reports must show no sign of improvement including any and all related biomarkers. Include original proof of purchase receipts and original UPC codes cut out from the Arterial Support Kit box or from 3 x 225ml Heartdrop tin labels. 
Mail to: Strauss Naturals, 755 Fortune Drive, Kamloops, B.C. V2B 2L3
STRAUSS NATURALS™ LTD.
755 Fortune Drive
Kamloops, BC, Canada V2B 2L3
Toll Free: 1 (866) 478-2873
Local Phone: (250) 376-5216
Fax: 1 (866) 478-2873
Copyright © 2014. Strauss Naturals™ Ltd.
All Rights Reserved. 
"Heartdrops", "Heart Drops" & "Strauss Heartdrops" are registered trademarks of Strauss Naturals™ Ltd.